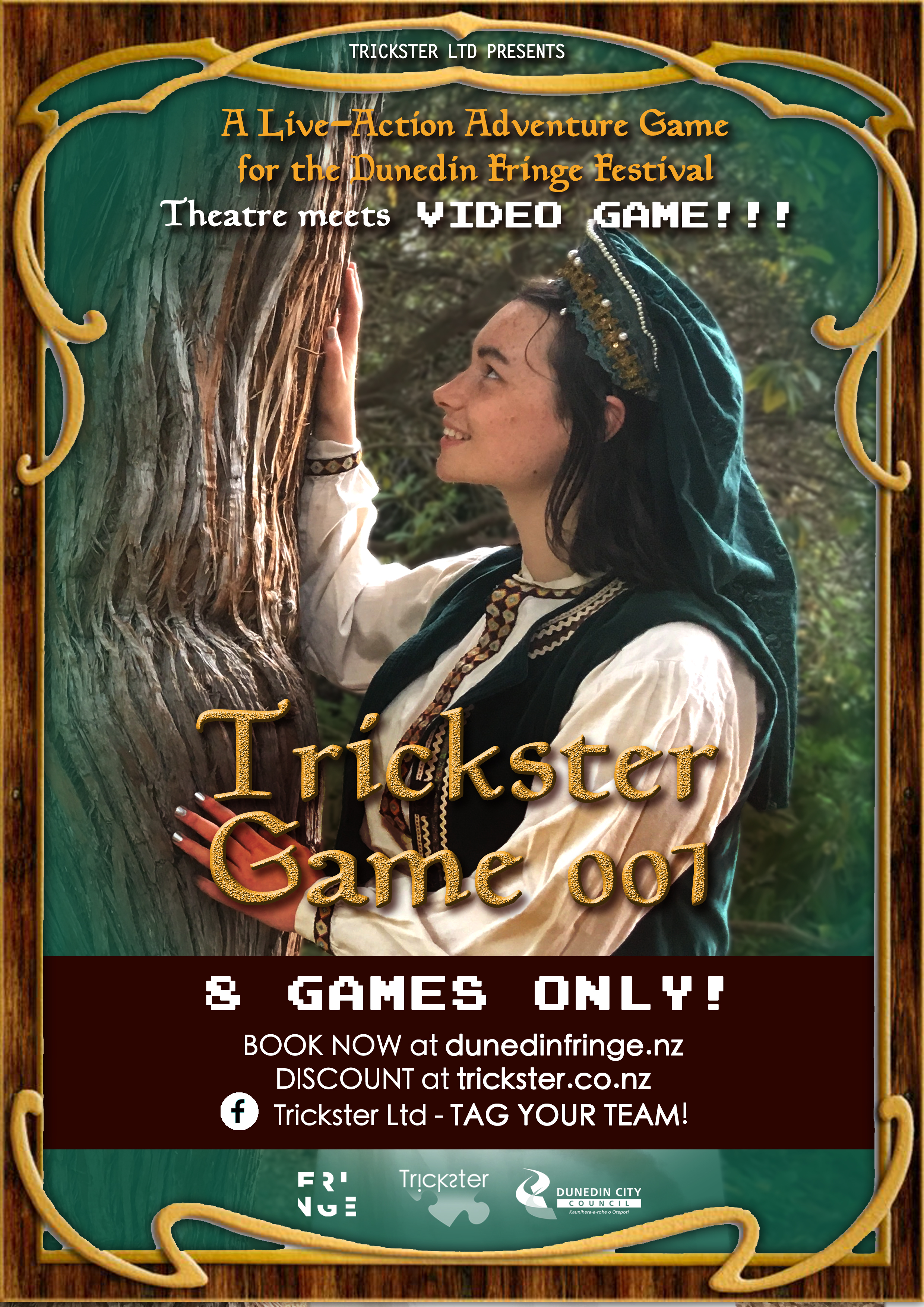 Just finished: Trickster Game 001
GATHER YOUR TEAM FOR AN INTERACTIVE LIVE-ACTION ADVENTURE THROUGH THE MAZE-LIKE FORESTED PATHS OF THE UPPER DUNEDIN BOTANIC GARDEN.
EXPLORE SOLVE UNLOCK
Explore, get lost and unlock new areas in this site-specific mashup of video game mechanics, strange puzzles and quirky character interaction!
YOUR TEAM OF 3-6 will be plunged into a rich fictional world that challenges your collective recall and quick-thinking. Your interactions with the world's characters are the key to your success: complete missions, solve puzzling side-quests, uncover the secrets and unlock new areas - how you progress is up to you!
But it's not as simple as it seems. It never is…
Meet at the Upper Botanic Garden Carpark.
THANKS TO…
Trickster Game 001 is designed from the site out - in fact, it's our love for this stunning environment that prompted the idea for the game in the first place.
Trickster is privileged to work with the Dunedin Botanic Garden and 10% of your ticket price goes toward the future projects of The Friends of the Botanic Garden.
TG001 is made possible thanks to a generous DCC Arts Grant and the fearless actors and teaching staff from InterACT.