AN End of Year CELEBRATION like No other!
an Amazing Race / Scavenger Hunt mashup for your Workplace
October 17, 18 and 24, 25
Be Challenged
Feel Accomplished
Stay Connected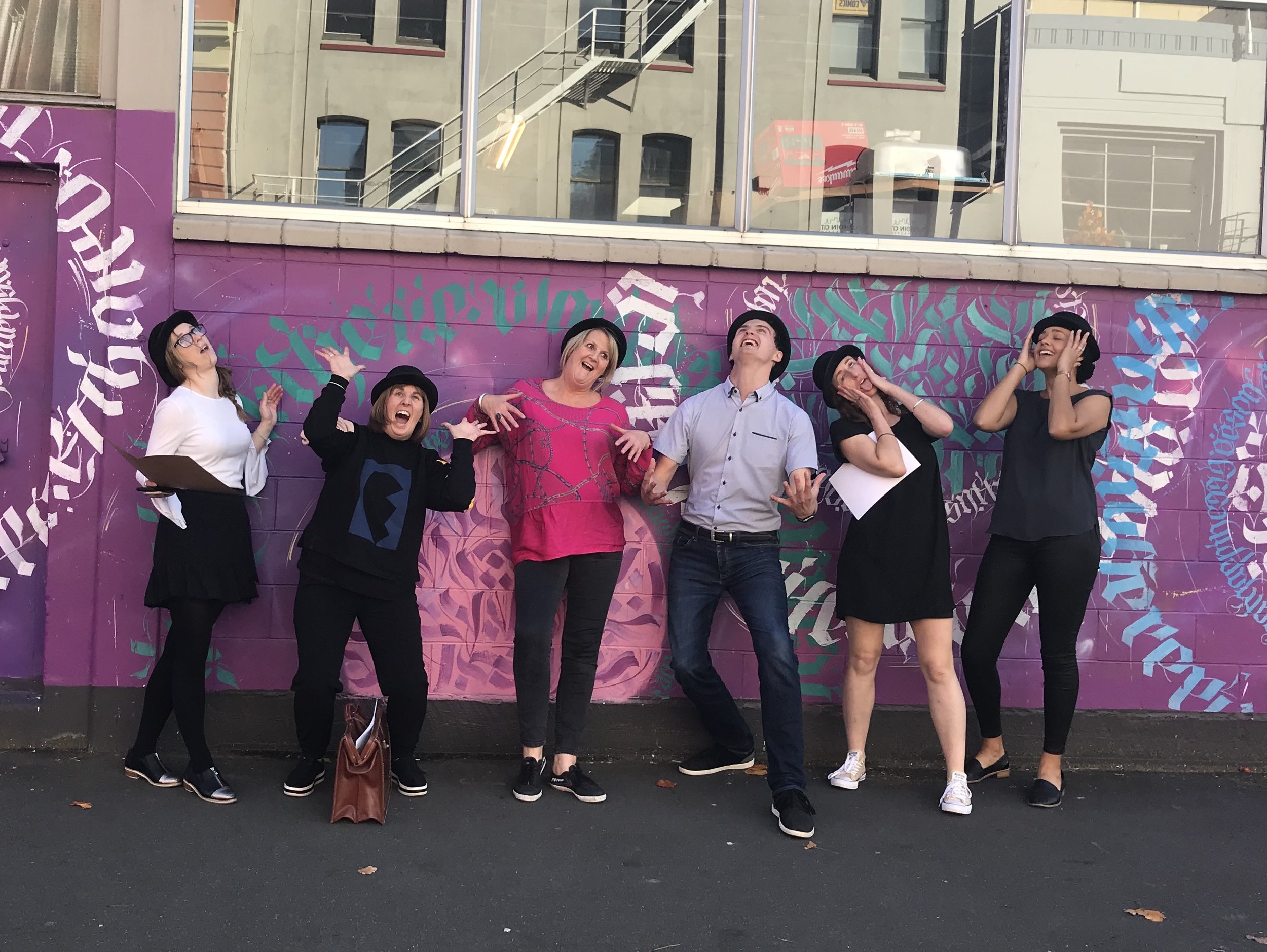 "The Staff were buzzing after the event, all had a great time. WPSH provided lots of creativity, fun & laughter."
— Darryn Wilkie, Business Manager, Select Recruitment
Take the afternoon Off to celebrate with your staff in the most hilarious, energising team game in the Dominion!
A creative, fun-filled 3 hour Amazing Race / Scavenger Hunt mashup guaranteed to entertain and challenge your staff!

Buoyant and lively competition with other Dunedin businesses!
Sample the delicious food, treats and alcoholic beverages included throughout the game

Hilarious Awards Ceremony highlighting your staff's achievements
Explore Dunedin's Warehouse Precinct like never before
Site-specific challenges and puzzles across 14 city blocks, showcasing 12 amazing businesses!
Unlock the Warehouse Precinct!
Historical & Hysterical: Lively activities and puzzles connect the Warehouse Precinct's current vibrancy with the progressive enterprise of its Victorian past.

Unlock and explore 14 city blocks and 12 Precinct businesses!

Uncover the Precinct's hidden secrets!
Art, Architecture, Sustenance and Service in one package!
A nice little Bonus prize
We would love the chance to work with you to create something new and unique for your team, your customers - or both!
As a bonus, the winning spring season company or group from Trickster's Warehouse Precinct Scavenger Hunt will receive a custom Trickster Mini-Game - a collaborative engagement to the value of $1,000.
What would you choose to do?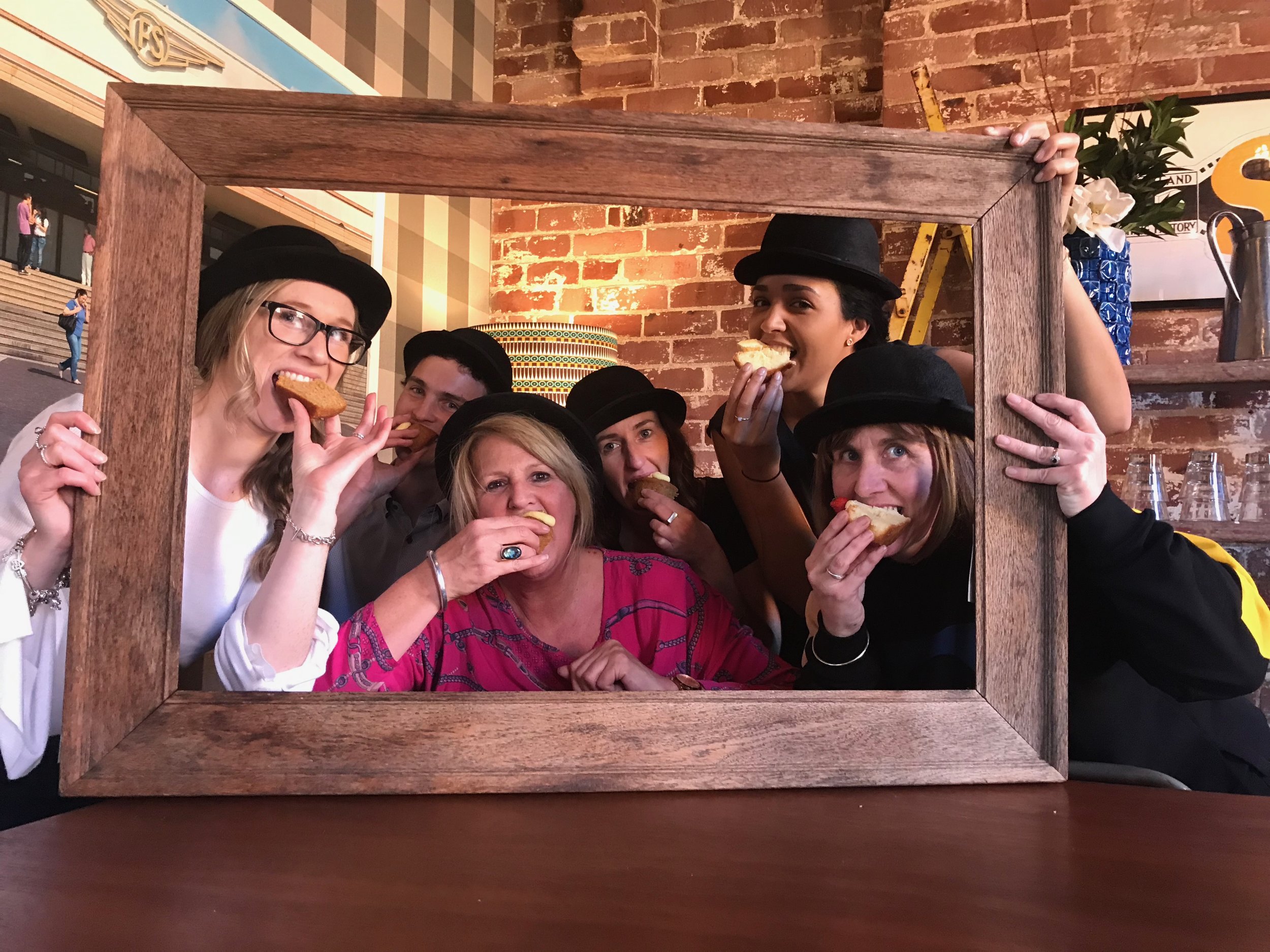 "The whole package was very good value."
— Darryn Wilkie, Business Manager, Select Recruitment
Tickets
$75 per player
($70 for 10+)
Ticket includes:
3 hours of hysterical historical entertainment

Alcoholic beverages, treats, food and experiences to the value of $50 (courtesy of the generous Precinct businesses)

After-match Awards Ceremony and prizes

Entry into the Trickster Mini-Game competition
Challenge, Explore, Collaborate and Play
If this doesn't cure youR SPRING FEVER, you're Likely already dead!
"Definitely got the teams working together:
everybody played different roles in different quadrants, allowing leaders to step up for activities that were their strengths."
— Darryn Wilkie, Business Manager, Select Recruitment
A Single Dose: a LifeLONG Improvement!
Here at Trickster, games are in our DNA - it's the juice that keeps us happily engaged and motivated to keep learning. We want to share the rush that comes from connecting with and creating games for our community.
Better Work through Play
Prior to your Game Day, you'll receive our Better Work through Play guide enabling you and your team to extract the greatest benefit from this experience.
Find out how you can leverage the game's outcomes of connectedness, heightened creativity and increased brain function to create meaningful benefits for your team - from a single dose!
FEATURING these Amazing businesses (and more)!